So often in the mundane busyness and minutia of day-to-day life, we get caught up, swept away by what seems important at the moment, but is really just keeping us from living a truly meaningful and joyful life.  We have trouble seeing beyond the bills, the commute, the packed schedules, the morning rush….  Living simply stands in eloquent contrast.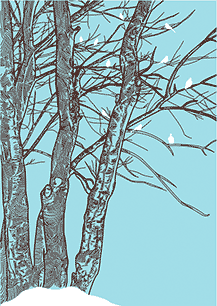 I began learning about simple living nearly 20 years ago.  It's been a lovely, meandering journey, and I'd like to share with you what I've learned along the way. This website, and the upcoming book "In Harmony: A Book on Living Simply," are my ways of doing just that.
Imagine feeling calm and joyful in your daily life. Imagine feeling at peace with the way you're living it. Imagine having time to focus on those people and activities you love the very most.  Imagine being the person you've always wanted to be.  Learning the art of how to live simply provides all this – and much more.
Now that you're here, I hope you'll stop by once in a while to say, "Hi."  I'll brew you a cup of virtual tea (peppermint? chamomile? ooh, maybe cinnamon), and we can have ourselves a time.