Why is Giving Back Important?
Our communities are desperately fragmented. So often, even when we're surrounded by others, by friends and co-workers, by family and loved ones, we perceive ourselves as very alone. Because of this, we've begun to feel more and more alienated in the world. Even when we're surrounded by so many other humans with the same fears and doubts, the same joys and hopes that we have, we keep to ourselves.  We never discover that others are much like we are.
Giving of ourselves allows us to feel genuinely needed and inspires us to see ourselves as a part of something bigger, integrally connected to those around us.
It helps us to understand the plights of others and to empathize with them – and with people around the world.
Giving back allows us to feel important enough, strong enough, to affect change – which we are.
And, just as importantly, helping those who need us when we feel a sense of lack, ourselves, encourages us to forget our own troubles and worries.
Of course, giving back alongside others (friends, family, other volunteers) helps to build our connections with those people.  And, giving back in front of and alongside children is a great way for them to learn the joy of giving back, themselves.
How to Give Back – Without Donating Money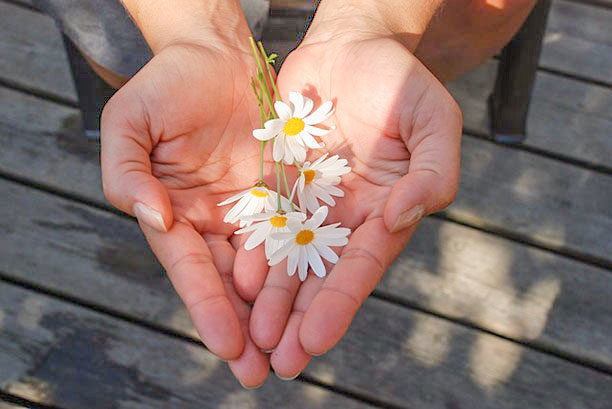 Giving cash is easy, if you have it to give, but not everyone is able to donate money to their favorite cause.  Because of this, so many of us feel as if we have nothing to give. The idea of being generous when you feel lack, yourself, can seem daunting, but that's when you most need to be giving. Other than donating money to a charitable cause, how can you give back to your community?
Many websites recommend Internet-based giving. You simply click on bowls of rice to to send a cup halfway around the world, or you play a video game, and the site owner donates a small amount of clean water to a village in need.  While this is certainly helpful to an extent, it doesn't feed the soul in the way that rolling up your sleeves and getting involved does. I recommend spending time giving back in more fulfilling ways.
Real giving doesn't have to be expensive. Giving back can be giving of yourself.  So, how do you give back when you're short on funds?
1. Donate Your Time
When you can't donate money, consider donating your time.  It doesn't have to be much; even an hour or two a week can greatly impact, not only the lives of the people you're helping, but your own life, as well.
If you can't imagine a time you could devote to giving back, consider time you spend doing other things. Is there anything you do that you could replace with volunteering? For instance, time spent watching television, surfing the Internet or shopping for enjoyment can be used, instead, to help others in your community and around the world.
If your schedule is simply packed too full and you can take vacation days from work, consider taking a volunteer vacation. Choose to use your time off to volunteer in your community.  The fulfillment you receive from helping others trumps any benefit you might get from the rest and relaxation of lying around the house.
There are a million ways to donate your time.  You can: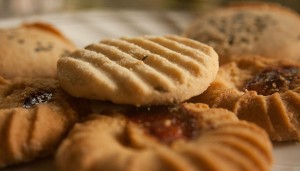 Bake cookies and take them to a nursing home. Then, stay and visit.

Volunteer at an animal shelter you feel good about.

Make something you can donate, such as crocheted blankets or knitted hats.
Volunteer at a food pantry or soup kitchen.
Deliver for Meals on Wheels.
Record books for the blind and visually impaired.
Volunteer at a local school.
Clean up a park or other area.
Help clean, do yard work, or perform home maintenance chores for someone who is unable to.
Plant trees.
Become a big brother or big sister.
Help out sick or elderly friends and neighbors by asking what sort of assistance they need most and providing it.
Instead of a birthday party, decide to host a Volunteering Party, and ask your friends and loved ones to spend the day volunteering with you.
2. Donate Your Skills and Talents
We all have expertise that is uniquely ours.  Perhaps you play a musical instrument.  You could check in with local schools to see whether the students might be interested in learning about the instrument and hearing it played.  Or, maybe you're a family counselor.  You could donate a few hours each week to needy families who are going through traumatic experiences such as chronic illness or domestic violence.  Perhaps you could teach at-risk youth to meditate or paint or write stories. Or, maybe you write a stellar resume and you know how to create a professional look with thrift store clothing.  Think of the things you do well, and consider how you could use those talents to help others.  A few other suggestions: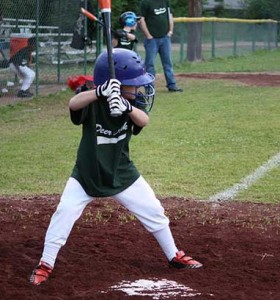 Kids adore you, and you're not too clumsy? Coach a youth sports team.
Mentor a young person just starting out in your field of expertise. Call your local college for suggestions.
Teach a class through your city's recreation center or the continuing education department at your local community college or university.
Offer your professional services or talents, whatever they might be, for free or at a reduced rate to those in need.
Dogs adore you? Raise a puppy for Guide Dogs for the Blind.
Handy with tools? Help build a house for a struggling family through Habitat for Humanity.
3. Raise Money or Collect Donations from Others
When you don't have money of your own to contribute, you can give your time to educate others about a cause or a non-profit organization and collect money and donations from those who can spare them.
Participate in a walk or run and collect donations from friends, co-workers and neighbors.
Collect money for a favorite charity.
Collect donations of toiletries, housewares, clothing or money for victims of domestic violence.
Collect donations of pet food, cleaning supplies, old bedding or money for an animal shelter.
Collect donations for a food pantry.
4. Donate Material Items
Do you have things lying around that you no longer use?  Give them away so that they can be put to use by someone who truly needs them.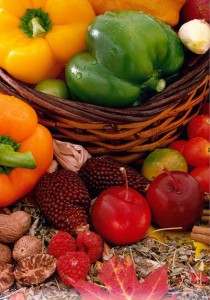 Did you grow more food in your garden than you know what to do with? Donate the extra to a food pantry. Fresh produce is often a rarity at food banks.
Thrift shops, especially those that offer vouchers to people in need, are always looking for donations of gently used clothing and housewares.
If you'd rather donate directly, consider Freecycle or the free section of Craigslist.
Donate books, magazines, CDs and DVDs to your public library.
Donate an old cell phone to a program that helps the homeless or victims of domestic violence.
Take your used children's books and magazines to a low-cost clinic so kids will have something to do in the waiting rooms.
Donate old bedding to an animal shelter.
Donate housewares, clothing and toiletries to a shelter for victims of domestic violence.
Donate your old eyeglasses to the Lions Club and help someone see the world.
Don't forget, you can also donate blood, or, if you're able, you can donate breast milk to your local milk bank.
5. Commit Not-So-Random Acts of Kindness Throughout the Day
Allow kindness to be your driving force, your raison d'être. Be kind to others, and they'll find it easier to be kind in their lives.  Kindness spreads like wildfire.  Be kind, and make an extraordinary difference in your life, your community and your world.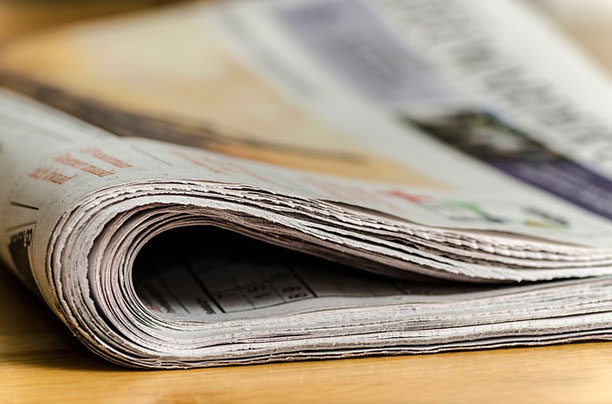 After you finish your newspaper, leave it on the bus or in a coffeeshop for someone else to enjoy.
If you see trash or litter, pick it up and throw it away.
Help someone with her/his grocery bags.
Walk a lonely shopping cart to the cart return area so the workers don't have to.
Offer to babysit for an overworked parent for free.
Leave a coupon you don't intend to use next to the item it's for. Someone will get a lovely little surprise.
Tell people how much you appreciate them.
If your waiter or the woman at the cash register was particularly kind, let the manager know.
If you notice a child on her/his best behavior, compliment her – preferably in front of her parents.
Have a conversation with a friendly stranger. Ask about his life.
Listen – deeply listen – to someone. Consider what would help you if the situation were reversed.
Offer your seat on the bus or train to a stranger who needs it.
Call or write to a loved one you haven't spoken with in a while.
Compliment others. Often.
Let someone go ahead of you in line.
For no reason, invite a friend or acquaintance to dinner.
When you eat out, leave half and offer your take out bag to a homeless or hungry person.
In the morning, make two lunches, and give one away to someone who's in need.
Smile and make eye contact with those around you.
6. Advocate for a Cause You Feel Passionate About
Do you find yourself talking friends' ears off about a particular ideal?  Maybe you're an advocate for animal welfare or GMO labeling.  Great!  Put that passion to good use!
Attend city council meetings.
Sign and circulate petitions.
Educate others.
Organize and participate in peaceful demonstrations.
7. Live the Life You Want to Live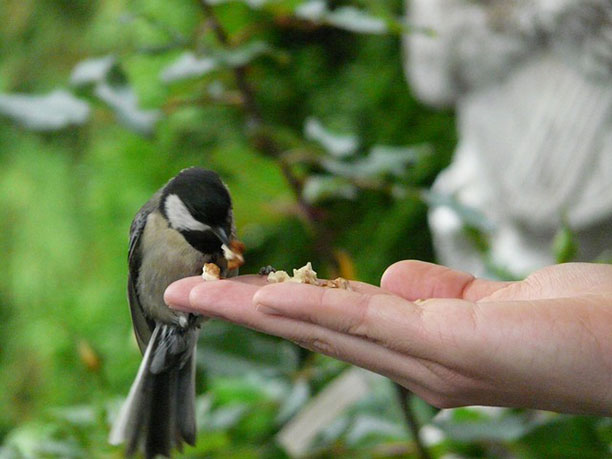 Perhaps the best and simplest way to give back to your community is by being true to yourself, to your own unique values and goals. When you are a good person, you brighten other people's days simply by being you. Spread simplicity. Live a good life, be kind, give of yourself, and you'll inspire others to do the same.  Talk about giving back!