Any intelligent fool can make things bigger, more complex, and more violent.
It takes a touch of genius – and a lot of courage – to move in the opposite direction.
~ E.F. Schumacher

Are You Ready to Simplify Your Life?
Deciding to live more simply means making thoughtful and deliberate choices that reflect your and your family's unique values. It's recognizing enoughness. It's leaving space in life for those things you love the very most.
Here on Live Simply, you'll learn how to
create a warm and welcoming home
nourish yourself and your family
cultivate time
love your work
heal yourself
spend money mindfully
take care of yourself and your loved ones
build up your community
You'll read about my adventures incorporating healthy and life-affirming habits into my days. You'll learn how to live the life you were meant to live. And, you'll discover hand-picked resources to help you along your journey.
---
Who Am I?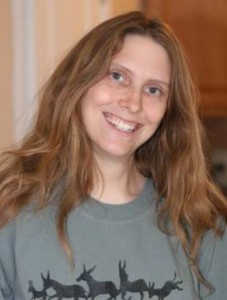 I'm Shana Ronayne. I'm an author, educator and certified nutritional counselor/wellness coach in West Fairlee, Vermont. I've been learning to live simply for almost 20 years. I've published the popular magazine Live Free Learn Free for home educators, written countless articles on living a simple life, and spread the ideals of simple living – and simple eating – far and wide.
What makes me different from other authors? In addition to the usual simple living fare, such as consuming wisely, homemaking and working to live (rather than the other way 'round), I specialize in:
Understanding yourself in order to recognize what's most important to you
Nourishing yourself with a whole foods, plant-based diet and
Using this nourishment to heal
Creating third places and building up our communities
Thoughtfully parenting and educating children
Nurturing mindfulness throughout the day
But, the heart of living simply is, well, simple. It's living in accord with what you know to be right. It's becoming your most authentic and pure self.
Happiness is when what you think, what you say, and what you do are in harmony.
~ Mahatma Gandhi
Spread simplicity!