The holiday season should be the season of togetherness, of warmth and closeness and simple joys. Instead, we find ourselves rushing around to buy things to eat, things to decorate with, things to give away. We believe we must live up to expectations – society's, our family's, our own. We feel stressed and anxious, irritated and worn out, from our trips to stores jammed full with other shoppers. We buy our holidays, plain and simple.
But, it doesn't have to be that way (even if the television is screaming that it does).
Instead of focusing on things that can be bought, focus on the things that can't – joy, closeness and love. Focus on creating warm and lasting memories, whether for your children, your spouse or significant other, or simply for yourself. No matter who you live with or who you don't, you can have a holiday season that nourishes your soul.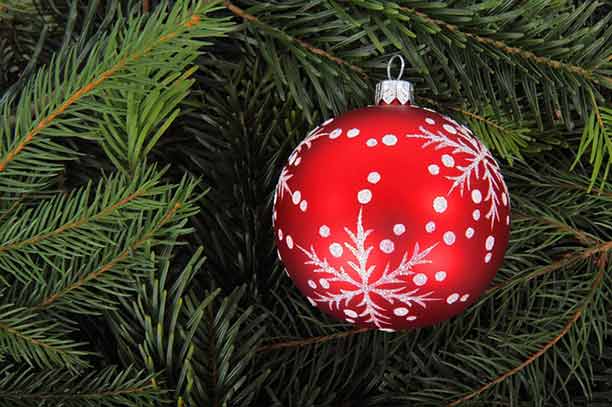 Of course, there are those of us who get carried away with holiday activities. Too many parties, too many traditions, too much to cook, too much to eat…. We're swept away by all the holiday madness. Everything has to be just right. Everything has to be perfect. We must impress our in-laws, our spouses, our neighbors, strangers passing by our perfectly decorated house. Simple place settings at the table aren't enough. We create a homemade centerpiece to set between our special holiday dishes. We craft handmade name cards. We shine the precious silverware until it gleams. Everything glistens and sparkles and looks as if it should be on the cover of the December issue of Better Homes and Gardens.
Or else, we're dragging our children to so many Christmas activities, helping them make ornate crafts for everyone in the family, and spending the evening decorating elaborate gingerbread houses. There are lighting ceremonies and festive parades. There's the tree that must be hoisted up, plugged in and decorated. And there are far, far too many holiday parties.
And then, there are the presents.
Children receive so many presents this time of year, they sometimes have meltdowns. It's simply too overwhelming.  They want so many things.  For most children, this is the season of wanting and getting.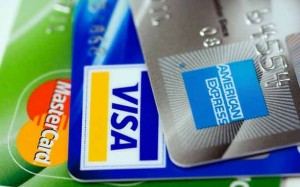 And, we adults aren't much better. Our meltdowns come as we're searching and paying for the gifts we buy, crossing names off our never-ending shopping lists, hoping the in-laws don't already own a spiralizing, self-cleaning, dual-mode gadget-thingy, and further hoping that January's credit card bill isn't catastrophic.
So, how do you slow down and enjoy the season? How do you step off the merry-go-round of expectation and anxiety?
Create a Simple Activities Advent Calendar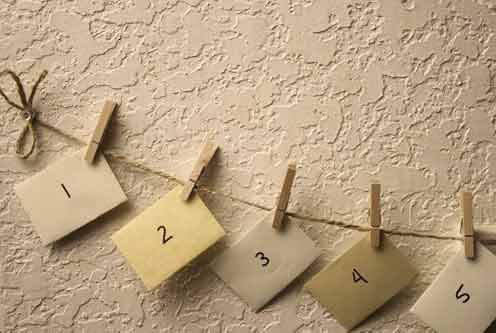 Advent calendars have been around for more than a hundred years. Most are made for children to help them count down to Christmas. Behind the door of each day is part of a story or a small toy or piece of candy. The simple activities advent calendar serves as a visual countdown to Christmas or another holiday, but instead of a small gift, each day contains a simple activity, such as stringing popcorn or watching a favorite holiday movie.
This calendar is completely customizable to you. Do you have small children? Maybe you want to devote a day to cutting snowflakes out of construction paper or going to visit Santa. Part of a couple? Perhaps you could string popcorn together for the tree or make hot chocolate and look at the stars. If you live alone, maybe a favorite Christmas movie or a seasonal treat like mixed nuts in the shell fits the bill.
This advent calendar is uniquely yours. What simple traditions do you treasure? What activities speak to your heart?
Maybe there's a gorgeous tree-lighting ceremony in your town. Or a whimsical parade. Maybe you've always loved baking Christmas cookies and watching "It's a Wonderful Life." Write out each activity and tuck it into an envelope.
Just remember to keep it very simple. Some days, especially days already filled with their own busy commotion (work, school, pre-planned outings), choose an activity that will nourish your soul – not stress you out. Christmas movies are good for those nights, or stringing popcorn, or drinking hot chocolate or eggnog. If you miss a day, don't worry about it.
You could search online for small envelope templates, or you could create something entirely different. You could tuck the notes into little paper sacks or use last year's Christmas cards.  You could sew pockets onto a fabric tree.  You could cut out paper snowmen and write on the back of each one.  You could simply make a list if you're not feeling particularly crafty.  You could even place all the activities into a jar or bowl and pull out one each day.  The appearance doesn't matter.  It's the memories that do.
Here are 40 calendar ideas that might inspire you.
Listen to (and sing along with) your favorite Christmas music
Trim the tree
Make ornaments – twist pipe cleaners into whimsical shapes, wrap twigs to create god's eyes, or form shapes out of salt dough and paint them
Whip up some hot chocolate and stargaze
Write a letter to Santa
Read a favorite holiday book
Bake Christmas cookies
Bring homemade treats to a nursing home, domestic violence shelter, youth center, etc.
Build a fire in the fireplace
Deliver gifts or treats to the neighbors
Picnic under the Christmas tree
Address and mail Christmas cards
Write a holiday letter telling friends and loved ones what you've been up to this year
String a popcorn garland
Attend a tree lighting ceremony
Watch a Christmas parade
Visit Santa
Play in the snow
Make a favorite holiday treat – Chex mix or cupcakes or a special meal
Write New Year's resolutions and tuck them into your stocking to see how you did when you discover them next year
Donate gently used items to a favorite charity
Watch a beloved holiday movie or special
Practice a random (or not-so-random) act of kindness
Host a small costume or Christmas sweater party (perhaps just for your family)
Make a bird or squirrel feeder
Drive through town to look at Christmas lights
Munch on candy canes
Play a favorite board game in front of the fireplace
Wrap presents accompanied by holiday music and treats
Donate food to a food pantry
Make a batch of peppermint sugar scrub or peppermint bath salts, and use them right away
Slide into a candlelit bubble bath and listen to Christmas tunes – great for adults and kids, alike
Donate toys to a children's hospital or youth home
Make a favorite holiday drink – eggnog or apple cider or mulled wine
String lights – inside or out
Tell your family and friends why you love them
Reflect on the past year
Make a list of the things you're thankful for
Make a special holiday breakfast
Leave Christmas day empty, and fill it with a letter from Santa to be opened Christmas morning